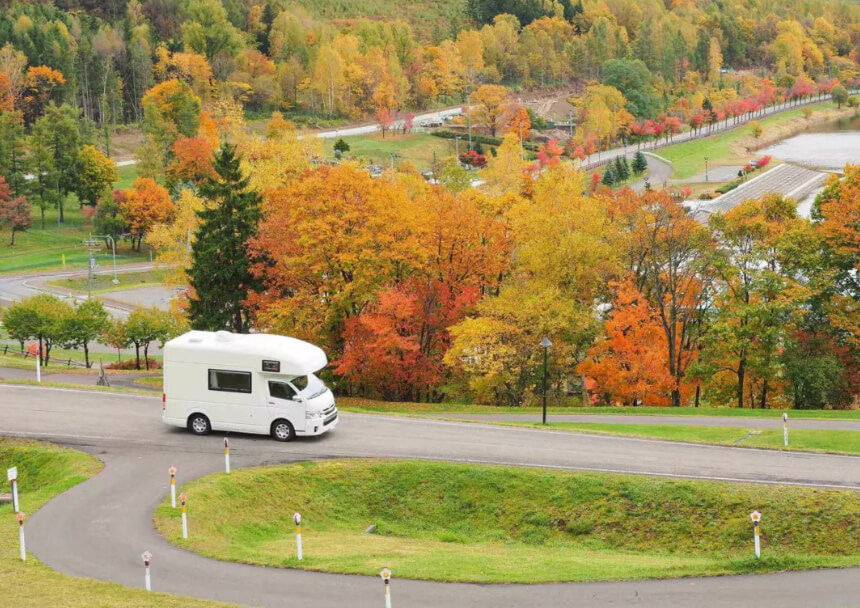 Full degree of freedom! A running hotel!
The best thing about camper cars is that they have a permanent bed inside the car! The freedom of travel is greatly improved without worrying about hotel check-in time. One of the attractions of a camper is that you can enjoy such a free journey as you want to do what you want, regardless of the schedule you have decided in advance. Of course, camping cars are "moving hotels" that allow you to sleep soundly when you sleep without feeling cramped.
OK with a normal car license! Of course it is an automatic car.
There is a double-sized bed in the car, and it is a camper in a spacious space where people can stand and move, but it is OK with a normal license! Of course, it is an automatic car, so even those who are not good at driving can drive immediately in Hokkaido where the road width is wide!
Standard equipment for camper vans
Campers are full of attractive facilities besides permanent beds! There is also a multifunctional multi-room where you can set up a sink, refrigerator, dining and toilet in the kitchen. Free and comfortable at your destination, on the move, and whenever you sleep. This is a moving hotel!